Pro Painter Courses
Are you a painting contractor based in the United States and need help training your staff?
Would you like to start a painting business, but don't have access to formal training?
Have you been in the industry more than 2 years and would like your skills formally recognised to help you find work easily, or to advertise your business as a professional qualified painting contractor?
The National Painting and Decorating Institute has developed on-line courses for painters based in the U.S. These courses feature imperial measurements and are designed for:
Contractors wanting to provide basic training for their staff
Contractors wanting to improve their business skills
Any painter wanting to learn the technical side of painting and decorating
Painters wanting recognition as independantly certified and qualified trades people.
The courses are presented using over 390 video tutorials, and feature over 1500 questions and activities to get you thinking and acting like a pro. We have endeavored to use American terminology as much as possible. A certificate will be issued on completion of any of our courses. The courses have been developed in consultation with Sherwin-Williams, Graco, and OHSA.
The courses can be completed using smart-phone, tablet or PC, whenever you want, wherever you are. All you need is an internet connection. Payment can be made using PayPal or credit card including Visa or Mastercard. All prices are in US dollars.
PRO PAINTER CERTIFICATE
This course is designed to train you to become a professional painter and decorator, and will teach you everything you need to know. It should be completed while working in the industry.
Here is a complete list of modules covered:
General Construction Safety
Construction Industry Communication
Working Safely at Heights
Painting Materials
Using Painting Tools and Equipment
Preparing Surfaces for Painting
Removing Lead Paint Safely
Erecting Scaffolding
Applying Paint by Brush and Roller
Spray Painting
Staining and Varnishing Timber
Hanging Wallpaper
Faux Finishes and Effects
Creating Color Schemes
Industrial and Protective Coatings
Reading and Interpreting Blueprints
Estimating and Bidding for Jobs
Basic Business Skills
A certificate is issued on completion with a complete list of subjects completed. Painters who complete are issued a 'Pro Painter Certificate', issued by the National Painting and Decorating Institute, and are entitled to use the 'Qualified Painter' logo and accreditation.
DURATION:
This course should take about 18 months to complete for someone with no previous experience. You will need to spend 6 hours per month studying on-line, and at least 80 hours per month of on-the-job practical learning. You can study at your own pace.
REQUIREMENTS:
You will need access to a lap-top or P.C. with webcam, and Google Chrome browser. You will also need access to a full range of tools and equipment, including scaffolding, spray-guns, brushes, rollers, ladders, safety gear, electric sanders, wallpaper, wallpaper tools, latex and oil paints and stains.
You will also need to be able to speak, read and write basic English, although the course does have a Google Translate widget to translate into Spanish or other languages.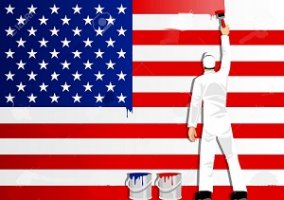 INSTRUCTORs:
Shawn Turner: Since Shawn chose painting as a career in 1989, he always strives to advance his knowledge and technique. Dedicated to his trade, his every attempt is for perfection. His unique approach to every project is above the rest. Shawn is passionate about his industry, and helping make professional painters.
Daniel Wurm: Daniel is a fully qualified painter with over 27 years experience. He holds a Diploma in Business, and Certificate III in Painting and Decorating. Since 2009 he has been training painting apprentices and trades people, and is a co-inventor of the Mobile PaintWash.
Call 970-948-2755 to discuss training for your staff, employees, or to grow your career.
COST: US$1300
Payment plans are available. Minimum of $400 to start.